"I want to thank Aria Hearing for giving me my social life back. I used to go out with friends and family and nod politely not knowing what they were saying to me. Sometimes, I would agree to something without knowing what I agreed to."
Laurie,Lebanon, N.H.
"I had been hearing impaired for several years, I didn't understand how much it
interfered with my life until I was able to hear again."
– Maddie, Lebanon
"Now I'm able to hear and understand my grandchildren. They tell everyone grandpa
wears hearing aids and it's wonderful."
– Charles, Hanover, N.H.
"The test I was given was very through, Chris was very nice, professional and I would
recommend her to anyone needing help to hear."
– Susan, Woodstock, VT
"When I go out to dinner, I can be myself, I can carry on conversations across the table with friends, instead of struggling to understand. I love my new hearing instruments."
– Sidney, Canaan, N.H.
"Very friendly and attentive, also informative."
– Tim C. of Barre, VT
"Chris found out my insurance information promptly, took care of me professionally. Other network providers could not help me with any insurance information. I would rate Chris above 5."
– John, Strafford, VT
"She was very thorough. More thorough than I've experienced with other providers."
– Donald, Springfield, VT
"I like everything about this place."
– Terry, Newport, NH
"I liked her personality, her straightforward approach, her honesty about payment, reception, etc. She is certainly a convincing advocate for Healthy Hearing!! Love at first sight (hearing) for both!"
– Madelyn, Lebanon, NH
"I have had aids for yrs. I can hear the best I have for 20 yrs. Conversations are clear. 2 companies told me they couldn't make in the ear aids work. Guess what. Chris made them work. I can hear my wife. Mary says thanks also. 49 years she has put up with my hearing loss. "
– Robert, Randolph, VT
"Mrs. Gulick was friendly, efficient. Willing to help after the initial appointment."
– Thomas, Lebanon, NH
"I found Chris Gulick to be very compassionate and helpful in my first visit, and in my following appt."
– Linda, Chelsea, VT
"Very friendly and attentive, also informative."
– Tim, Barre, VT
Lebanon
18 Mascoma Street, Lebanon, N.H. 03766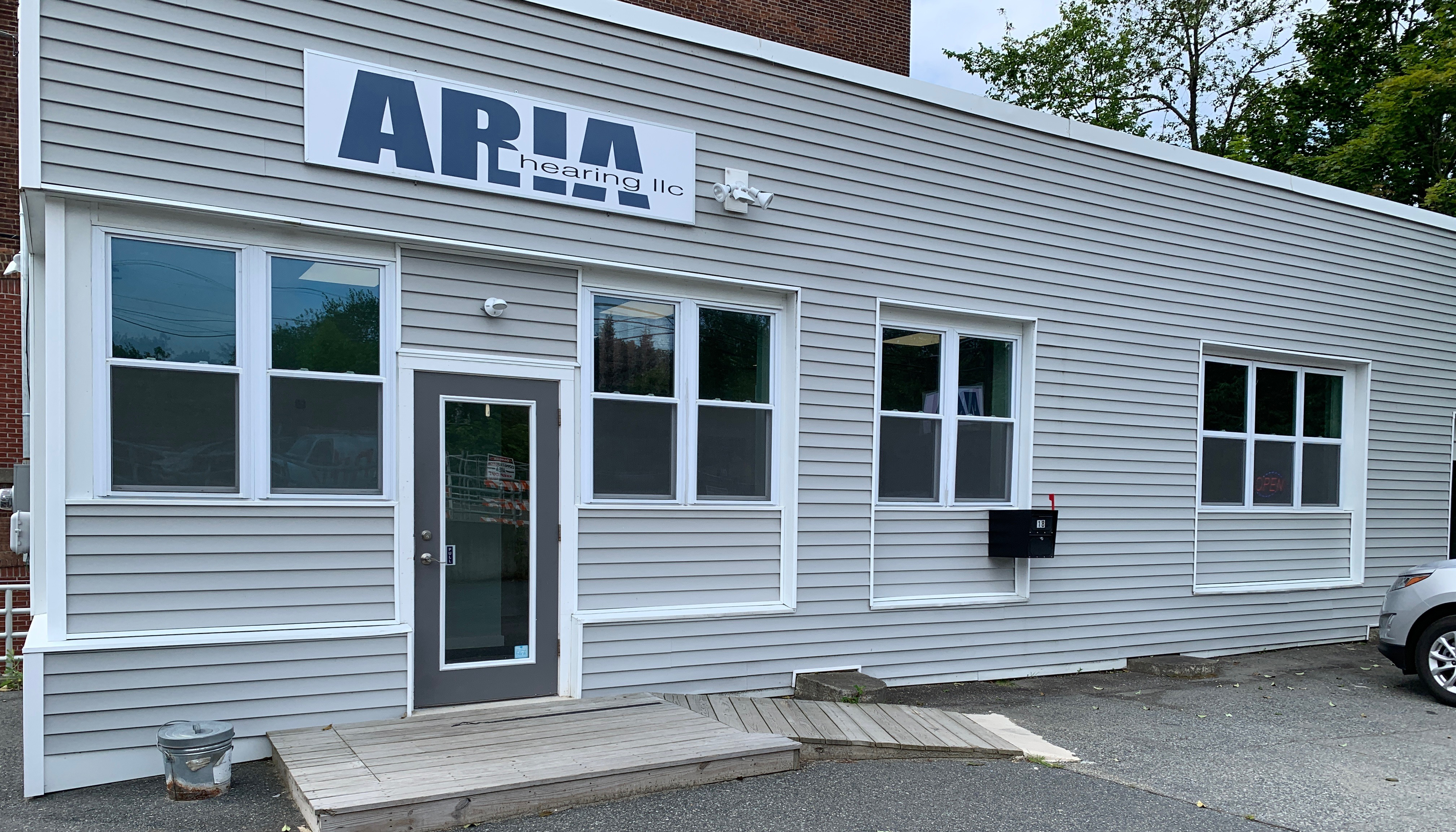 Littleton
9 Elm Street, Littleton,
NH 03561