Who We Are
Aria Hearing provides a full range of services including evaluations, screening, fittings, hearing aids, repairs, follow-up, and service.

Our Committment
Our commitment to providing you with exquisite customer care and state-of-the-art hearing instruments is what we do every day. Satisfaction with your new hearing instruments is our top priority.

What Our Patients Say
"I had been hearing impaired for several years, I didn't understand how much it interfered with my life until I was able to hear again."
– Maddie, Lebanon, N.H.
Welcome to
ARIA HEARING
Welcome to Aria Hearing. Over the years we have provided hearing improvement to a wide range of people with mild to severe to profound hearing losses. Hearing Instrument Specialist Chris Gulick provides screenings, recommendations, a full battery of hearing tests, and even fine tuning along with a lifetime of follow-up care.
We have built our practice on the commitment to enhance patients' lives through better communication. By combining integrity, empathy and a genuine concern, Aria Hearing naturally demonstrates unique ability to explain the strategies of hearing and understanding improvements.
We believe it is important to take the time to really listen to our patients and we have created an environment where open and honest communication can take place. Therefore, our patients can make informed decisions about their hearing without feeling rushed or pressured.
Achieve Better Hearing
It takes more than technology – it's a partnership with your hearing instrument specialist.
Your specialist can provide:
accurate testing and professional recommendation of hearing instruments if hearing loss is found
clear goals and expectations for your loss will be discussed
a custom treatment plan and appropriately fit technology
Everyone is different, we process information differently – you will have you own individual custom treatment plan.
Lebanon
18 Mascoma Street, Lebanon, NH 03766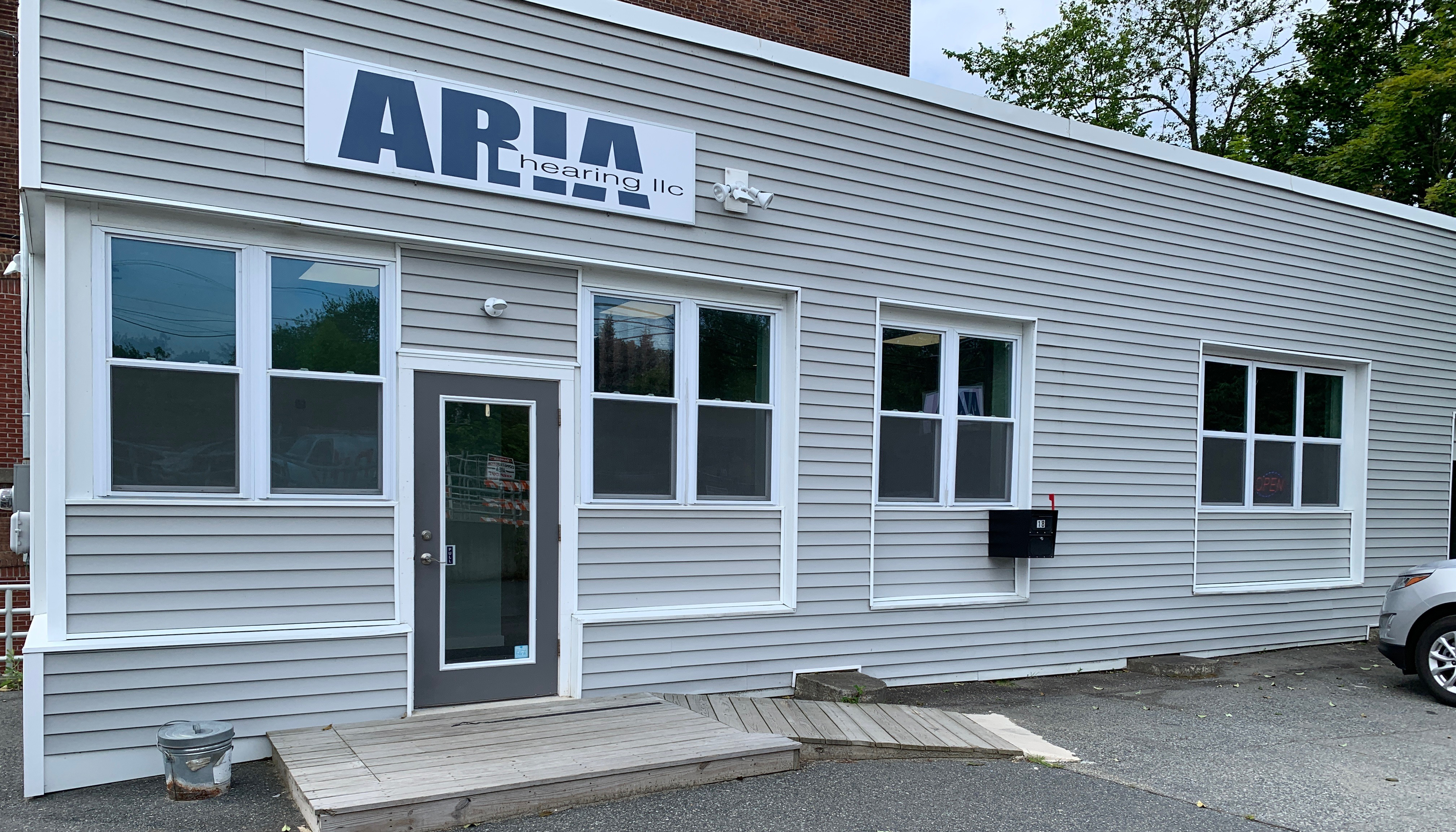 Littleton
9 Elm Street, Littleton, NH 03561